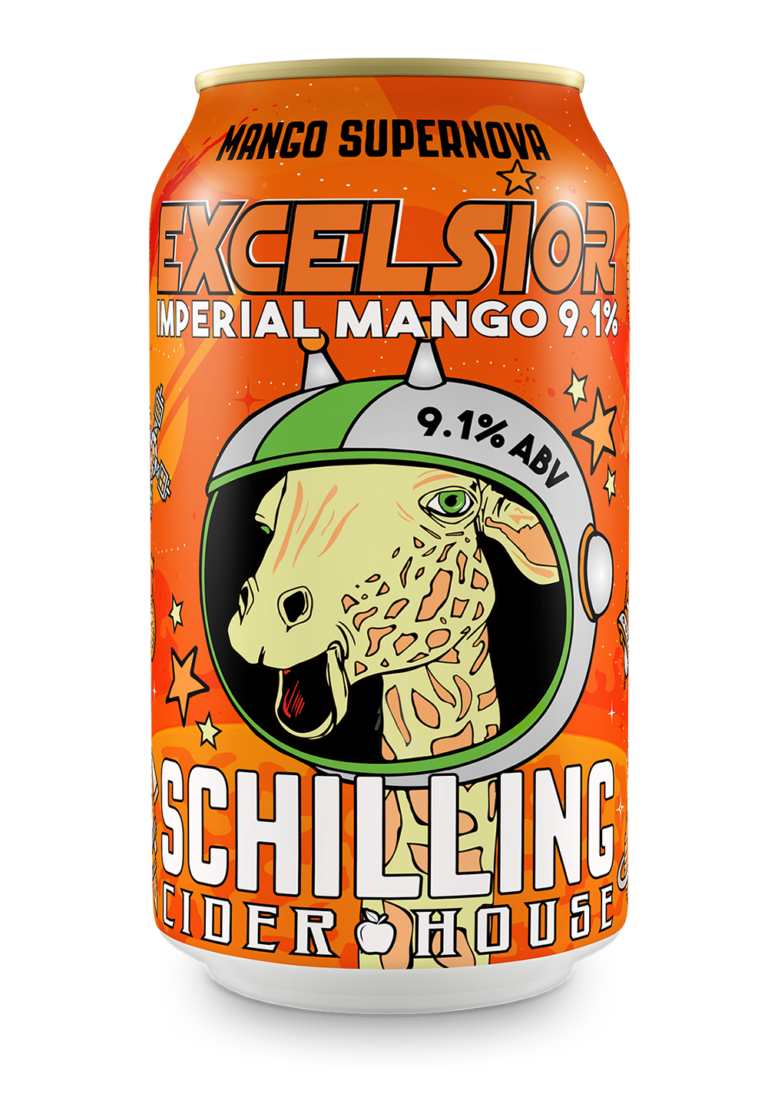 Mango Supernova
Imperial Mango / 9.1%
About
The mango puree we use is second to none! The puree imparts the rich mango flavor, while adding that beautiful haze!
Nutrition Info
Schilling fresh pressed juice blend from Yakima Valley and French Bittersharp Apples and fresh mango puree.
Schilling has developed a special imperial fermentation for Excelsior Mango exclusively! This imperial cider is fermented at a cooler temperature for a longer period of time, taking the crown for our longest fermentation we complete.